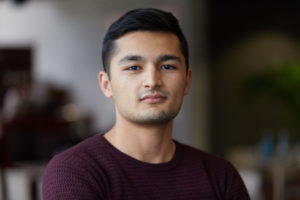 Moin, Moin!
I'm Rakhmonbek and I'm from Uzbekistan. Equality and diversity at the university are my goals, which I want to achieve with the team in ASV. We fight for the rights of foreign students and are always available for advice and action. If you have problems, questions or suggestions, just visit me on Mondays !!!
My field of study is Information Systems. If you study Business Administration, Economics or Information Systems, I also try to give you some tips for studying.
The office hours can be held in German, Russian, English or Uzbek if desired.